RNLI Baltimore Lifeboat Station

Archives for
Uncategorized
(53)
First scheduled six monthly lifting out at Donovans Boatyard Oldcourt for hull cleaning and anode change.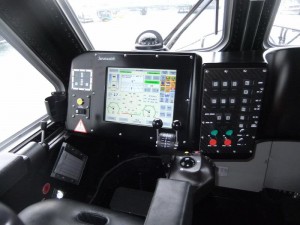 After over 10 hours of searching the all weather lifeboat Alan Massey is still out searching for the diver missing 12 miles offshore at the site of the wreck, SS Minnehaha. Coxswain Aidan Bushe reported that they had been conducting a parallel search in a box whose dimensions are 7 miles by 3 miles. Weather conditions are excellent for searching with good visibility.
The Tamar class lifeboat is a new addition to Baltimore. It has a top speed of 25 knots and range of 250 miles. It is run by a bespoke RNLI solution known as Systems and Information Management System (SIMS).  Onboard the lifeboat are Coxswain Aidan Bushe, Cathal Cottrell (mechanic), John Rochford, Shane MacSweeney, Sean McCarthy and Jim Griffiths.
An alarm was raised this afternoon at 16:10 when two adult males were flung into the sea from their RIB. The men had been practicing manouevres in the Harbour when the steering wheel came off and they were thrown overboard. The sea was quite choppy at the time as South-Easterly [...]
At 1957hrs on Monday 21st May Baltimore Lifeboat crew were paged to launch to a yacht in difficulties off Mizen Head. By 2012hrs the Lifeboat 'Alan Massey' under coxswain Kieran Cotter was powering her way towards the casualty, also aboard were mechanic Cathal Cottrell, Pat Collins, Mícheál Cottrell, Ronnie Carthy, [...]
Best wishes to crewman Brian McSweeney who gets married today to Chiara Rista Penne. Long life and happines to you both from all at Baltimore Lifeboat.
At 12:25 bleepers went off as a dive boat had broken down near the kedge. The inshore lifeboat has launched to give assistance to the dive boat which is reported to have 9 people on board.
The new Baltimore Tamar class lifeboat visited Castlehaven today. Coxswain Kieran Cotter is pictured on the pier with proud local fundraisers who have been recognised by the RNLI for their outstanding support.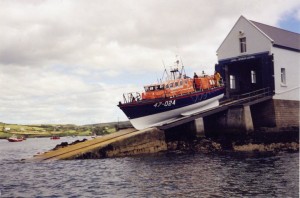 Next Sunday at 3pm the Hilda Jarrett will be slip launched from the Baltimore Lifeboat station for the last time. Hilda Jarrett served our community well and she is much loved by those who crewed on her and by those who were given assistance in difficult circumstances.
She will be put on her moorings in the harbour until Tuesday when she will commence passage to Conwy in Wales, where she will be prepared to enter the RNLI relief fleet.
In future the new Tamar class all weather lifeboat Alan Massey will be kept on a berth next to the station house and once refurbishments are complete the inshore lifeboat Bessie will be housed within the station for slip launch. As there are two significant construction projects underway adjacent to the station, it is advised to avoid Bullpoint and view the launch from Church Strand.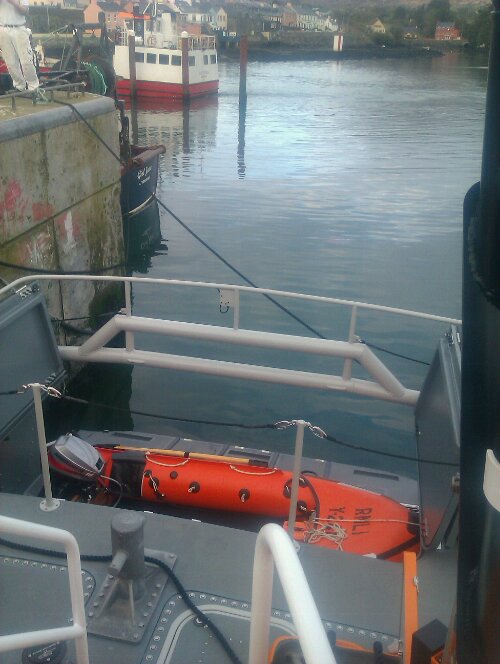 We comfortably did Courtmac to Castletown in 3 hours!