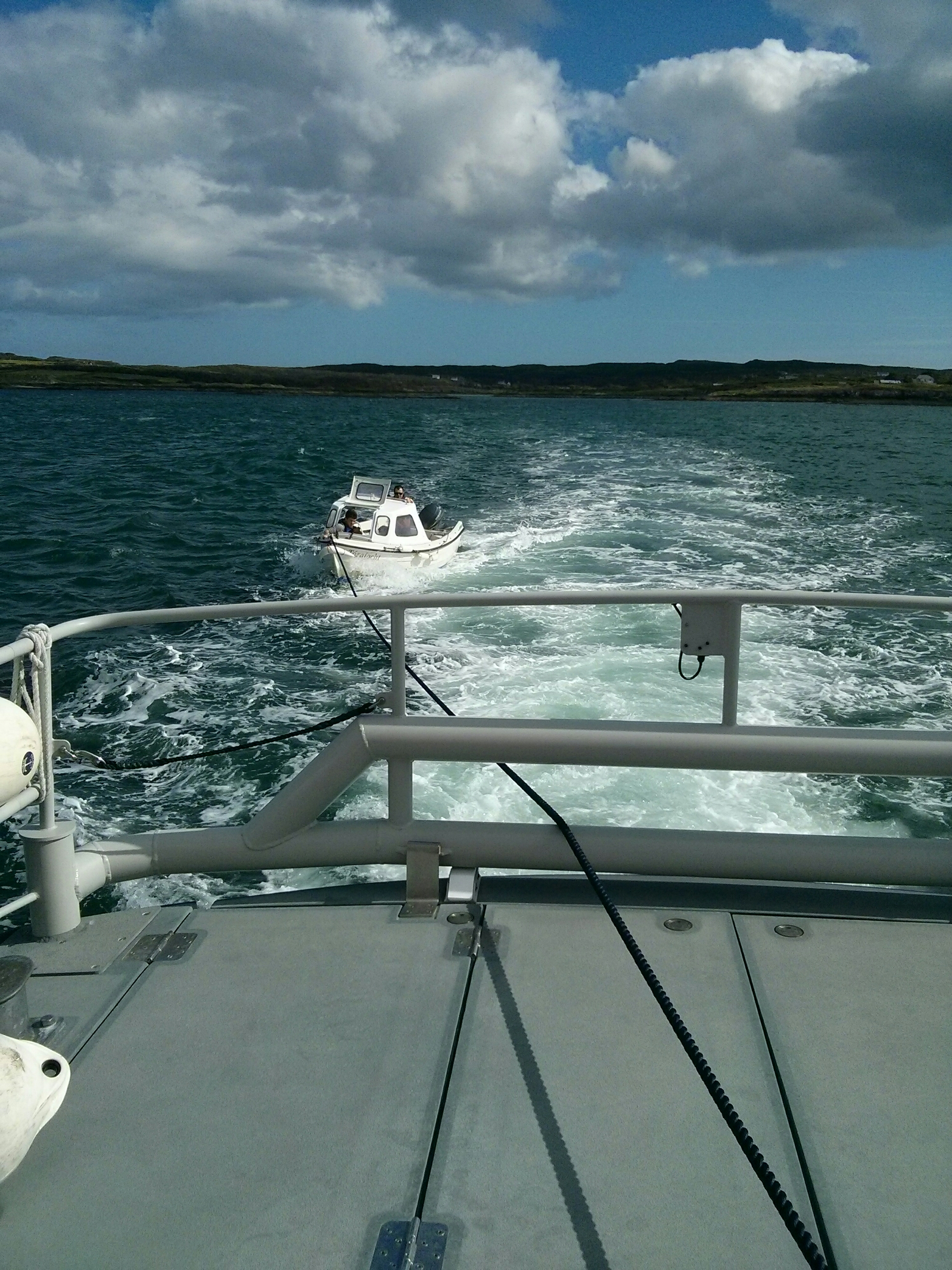 We finally reached Cape after going to the assistance of another vessel west of the Catalogues. She was propped on a fishing line so we towed her to a safe place at Heir Island Beach and then carried on to North Harbour.
Many thanks to Niamh and her team for a great fund raiser and a pleasant hour on the Island.
Onboard today were Kieran Cotter, Sean McCarthy, Tadgh Collins, Diarmuid Collins and Eoin Ryan.