RNLI Baltimore Lifeboat Station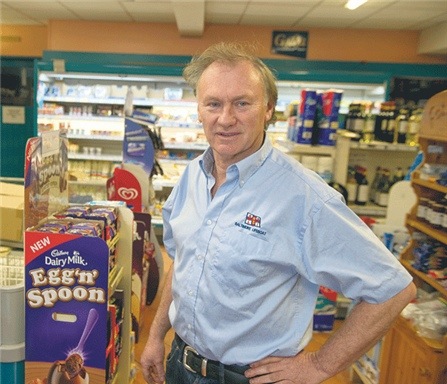 Coxswain Kieran Cotter features in the Southern Star People in Profile<
Photo:Provision
RNLI lifeboats in Ireland launched 1,087 times in 2013 bringing 1,278 people to safety. The figures released by the charity today (Tuesday 28 January) are based on returns of service from all 44 lifeboat stations in Ireland. The statistics show that the majority of last year's call outs were to [...]

Baltimore RNLI assisted three crew members on board a 20m fishing trawler which got into difficulty off West Cork late last night (Monday 20 January).
The volunteer lifeboat crew was requested to launch their all-weather lifeboat by the Irish Coast Guard at 11.10pm following a report that a 20m trawler had lost steering three quarters of a mile south west of Cape Clear.
The lifeboat under Coxswain Aidan Bushe launched at 11.18pm and made its way to the scene.
The weather at the time was described as blowing force four to five south westerly winds and there was a three metre swell.
Having established a tow line, the lifeboat brought the vessel safely back to Baltimore.
Speaking following the call out, Tom Bushe, Baltimore RNLI Lifeboat Operations Manager, said: 'The vessel encountered difficulties late last night when it was dark and the weather conditions were fairly challenging. We were delighted to be able to assist and help the crew bring their vessel to safety'.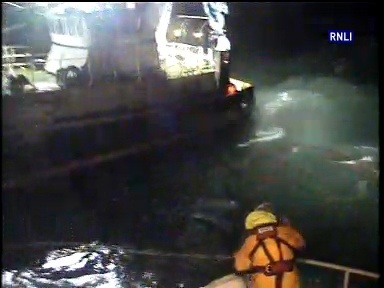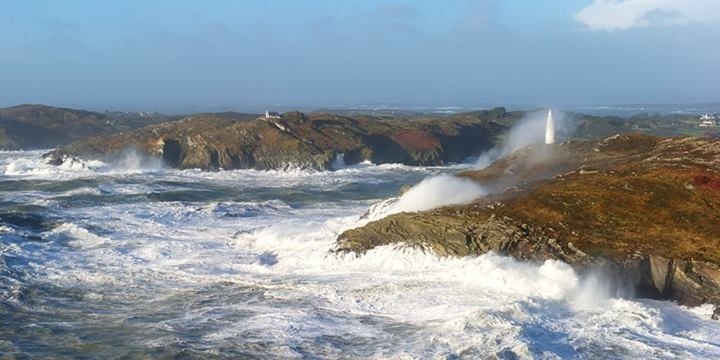 Photo courtesy Youen Jacob
Whilst most of the country was taking refuge from storm force winds today the crew of Baltimore Lifeboat were called upon to assist in a medical evacuation from Sherkin Island.
The call for assistance came at 12:23 today when an elderly adult male suffered a badly broken leg.
The all weather lifeboat is designed for severe weather conditions and safely made its way across Baltimore harbour to the Island but considerable seamanship skills were required in the transfer of the stretchered casualty as a consequence of the large draw at Sherkin Pier.
Prior to transfer the man had received medical attention and been strapped to a stretcher immobilising the injured leg.
Coxswain Kieran Cotter brought the injured man ashore at the new RNLI compound at Bull Point in Baltimore. The man was transferred to an ambulance for further medical attention.
All weather lifeboat crew
Coxswain Kieran Cotter, Aidan Bushe mechanic Cathal Cottrell, Jerry Smith Micheal Cottrell, Pat Collins and Tadgh Collins
Shore crew Tom Kelly, Ronnie Carthy Diarmuid Colins and Colin Whooley